Welcome
CEQ Builder
We are a Melbourne based construction company specialising in all areas of construction including renovation, new construction, extensions and restorations for residential projects. We are committed to delivering you high quality
workmanship, with attention to detail and personalised care to suit your individual needs for your build experience with us to be a positive and memorable one.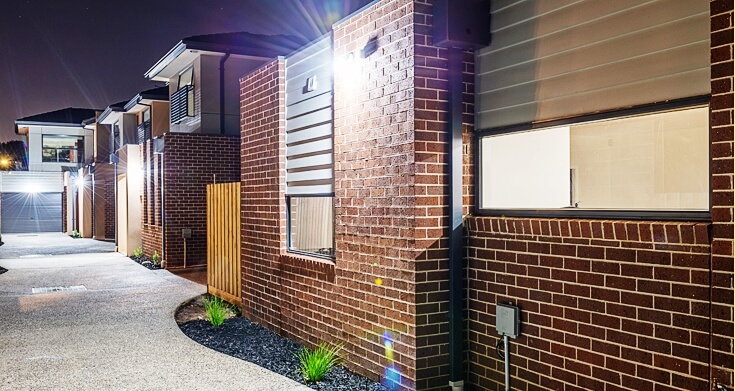 Modern home & construction in Melbourne
If you're looking for modern home builders in Melbourne, we've got you covered. With some of the best home builders in our team, we'll work with you for a complete end-to-end service. To realise the potential of your ideas and create a long-lasting build, speak to us and discuss your options — whether you're looking for a new home, an investment property or a home renovation for your Melbourne property.
Our services will take the worry out of your hands, leaving the work to the experts. That's why we take care of everything, from design, planning and construction to the final handing over of the keys to your new home. And these services aren't limited either! If you want to work with us collaboratively to design your home, we'll be happy to help you in any way we can to facilitate a smooth process.
Modern home renovations in Melbourne
Decided to upgrade your home? Whether you're looking to increase the value of your existing home or simply optimise your space, we have the tools and knowledge to create a tailor-made build for you. Leveraging the experience of some of the best home builders in Australia, we make it our mission to be with you every step of the way, from the design process to the final handshake after everything is said and done.
So, if you've been thinking about renovating your home but aren't quite sure where to start, you've come to the right place. We'll help you throughout the entire process and ensure you get to collaborate with the best home builders in Melbourne.
What we can do for you
At CEQ Builder, we're in the business of getting you what you want and need. Your ideas don't have to live in your head — we can help you realise them. You can leverage our services from the best home builders in Melbourne, including access to:
New homes
Renovation
Bathrooms
Kitchens
Multi-unit development
Expert drafting
Project management
Every build will come with a detailed and expert quote — no hidden fees or costs! We'll discuss every aspect of the build with you to ensure you know exactly what you're getting. After all, we're here to help you realise your ideas and facilitate your dream home, renovation or extension.
CEQ Builder — the best modern home builders in Melbourne

If you're in the market for a new home, renovations, expert drafting or project management, you've come to the right place. At CEQ Builder, we'll ensure that you're well looked after and have access to the best home builders in Melbourne. For more information on how we can start helping you today, contact us and speak to a professional — we look forward to hearing from you.
Recent Reviews
from our clients in Melbourne
"End of 2017 ahmad and his awesome team at CEQ builders did an amazing job with our dream home. Could not of asked for a better person & company made everything very easy for us, Cheers guys."
Alia Alosaibee
Marketing Manager
Had Great building experience with the CEQ Builder. Very professional and reliable team we have ever worked with. They kept informed us about every small details they were working on.Thumbs up.
David Stehp
Marketing Manager
They were very knowledgeable and helpful, made the entire process smooth, simple and stress free. They did great job on our bathroom renovation. We could not be more happier. Thanks Ahmad.
Jim Carter
Marketing Manager
Our house was beautifully done by Ahmad and his team. We are very satisfied with the quality and workmanship. They turned up as a great team from the beginning to the end
Lee Hoang
Marketing Manager